S.W.A.N. Save Westhoughton Act Now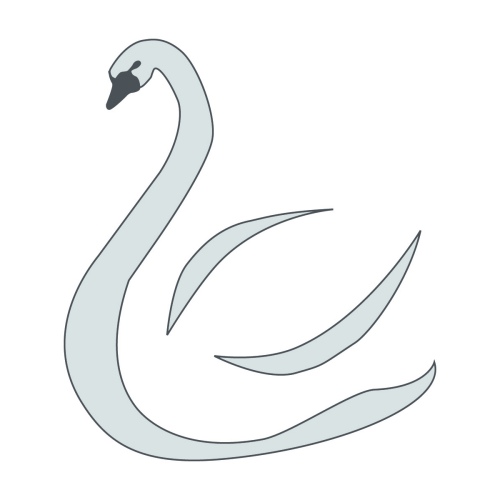 Protected Open Land Sites
Update: Whilst allocated as 'Protected Open Land' sites in the existing Local Plan, there is now increased pressure for development of these greenfield sites given that completions are not hitting the 5-year supply target, and government policy is to build considerably more housing than current levels. The new Greater Manchester Spatial Framework proposals (Draft GMSF Proposals consultation ended January 2017) will both see higher building targets, and further incursions onto such sites. These sites are now attracting planning applications, the land's status no longer sufficient reason to reject outright.
Lee Hall
Lee Hall to the east of Westhoughton (parallel to Park Road) is a large area of land that provides a buffer between Westhoughton and Atherton. It is part of the Hulton Estate, which was recently purchased by Peel Holdings. In 1998 the first significant development plan emerged leading to the formation of S.W.A.N. In 2015, after months of speculation, a formal planning application was made by Persimmon/Peel Holdings (29 July 2015 - 94696/15) to build 300 dwellings on the northern parcel of land from Platt Lane to the Chequerbent roundabout. A newly created access road would bring traffic to the said roundabout. Further information on the Lee Hall page.
There were public consultations and meetings with councillors and S.W.A.N. Petitions were set up. The application came to the Planning Committee on 22nd October, with the Planning Officer recommending refusal. Councillors and S.W.A.N. speaking - the developer did not - the application unanimously refused.
Whilst not unexpected an Appeal was lodged with the Planning Inspectorate, with a hearing taking place on 5th July 2016, adjourned until 7th June 2017 whilst traffic reports are compiled for the area around Chequerbent roundabout.
During the Local Plan review in 2014, plans were submitted for development across the whole of Lee Hall (1,700 dwellings). The initial 300-dwelling Persimmon application clearly would be a first incursion to open up Lee Hall for development. There is talk of linking up Atherleigh Way at Gibfield and onto Chequerbent; a new road - a long way from the once proposed A5225 M6/M58/M61 trunk road - would bring more through traffic to Westhoughton exasperating the traffic issues out of Westhoughton.
The adjourned and delayed Public Enquiry overseen by the Planning Inspector took place 26th-29th June 2017, with a judgement not expected to be delivered until 9th November… there is talk of improving the Chequerbent junction and building a link road to an exiting road in the Gibfield development, thus forming a 'bypass' (not to be confused with previous more substantial schemes such as the A5225); such improvements would open up Lee Hall for development - Report to Cabinet.
---
Bowlands Hey
Bowlands Hey to the west of Westhoughton (between Dobb Brow and Borsdane Wood) is another large expanse of land that provides a buffer between Westhoughton and Hindley. There have been a number of attempts to develop this land over the years. As with Lee Hall, in 1998 plans were also put forward.
As part of the 2014 Local Plan review, developers again submitted proposals to build on and open up this area…
Within the Bolton Allocation DPD Examination (Response to Matter 8) which took place in March, the following report was submitted by Nathanial Litchfield and Partners on behalf of Bellway Homes regarding developing an area of Protected Open Land to the west of Westhoughton - Bowlands Hey (in the report also referencing Lee Hall). Questions addressed in the report:
Are additional allocations required to meet development needs or otherwise make the Plan sound?
What additional sites have been proposed through representations and would they be consistent with the Core Strategy?
If not, is there a justification to include them?
What would be the practical and procedural implications?
It is clear that having invested in the land and with a more favourable political climate, developers are now looking at green, open sites for development - this in addition to previous allocations, all part of a long and rigorous process, that acknowledged the pressures on Westhoughton of previous development.
In September 2016 an application (97377/16) was submitted to build 129 dwellings. This was rejected by Bolton Planners, appealed by the developer, and will now be the subject of a Public Enquiry on 7th June 2017.
Update (31/8/17): The appeal over, upon hearing the evidence over 3 days including a site visit, the Planning Inspector has made the decision to allow the development citing a significant shortfall in the local authority's ability to meet its 5-year supply target (currently at 3.1 years) and thus the need to release some Protected Open Land sites; the impact on both local roads and environmental concerns not deemed an overly significant problem, and the delay in formalising the Greater Manchester Spatial Framework. In addition, citing gains in provision of 'affordable housing' and local improvements written into the Section 106 agreement. There is no reference to the wider Bowlands Hey area, of which the status should become clearer with revisions to Local Plans/GMSF and developments elsewhere in Urban Areas and Horwich Loco Works. Full Report.
---
Ditcher's Farm
Ditcher's Farm to the north of Westhoughton (between A6 near Wingates and the M61 motorway) also saw an proposal for development as part of the 2014 Local Plan review Ditcher's Farm.
---
Whilst these proposals from the 2014 Local Plan review did not lead to any imminent plans - Bolton Council Local Plan declared sound and adopted in December 2015, all of these areas have now been submitted for consideration for the Greater Manchester Spatial Framework database of potential development sites.
It is clear that these areas of land will be under threat of development in the future, and could impact considerably on Westhoughton.
Related Links
Further information and reading related to main content.
Current Activity
Development sites up for planning approval or approved. Westhoughton Current Sites.
Planning Search (Bolton Council) - search by reference number, postcode, ward or single line of an address.
'My Bolton' - searchable 'My Maps'… navigate to desired area, select 'Planning' / 'Applications by year' / click pop-up 'ref' to view planning application.
Meetings
Westhoughton Town Council - info
Meetings take place fortnightly, Monday evenings currently held at Library. Planning matters usually discussed on a monthly basis.
Upcoming: 9 March (7pm) [Planning]
Bolton Council Planning Committee - info
Thurs, 2 April (2-6pm)
Thurs, 23 April (2-6pm)
Council Chamber
Minutes/Info of all Council Meetings can be found on the Meetings Calendar - look for Committee of interest, date and click on link for info, minutes and decisions.