S.W.A.N. Save Westhoughton Act Now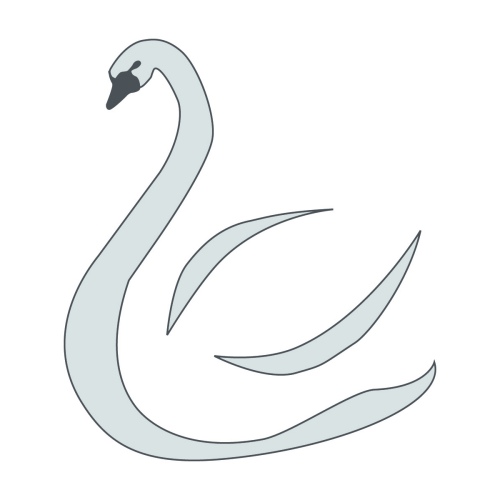 Greater Manchester Spatial Framework
Westhoughton sites allocated for significant development as new, autonomous Greater Manchester body submits its planning strategy. Consultation now open (deadline 23/12/16). More…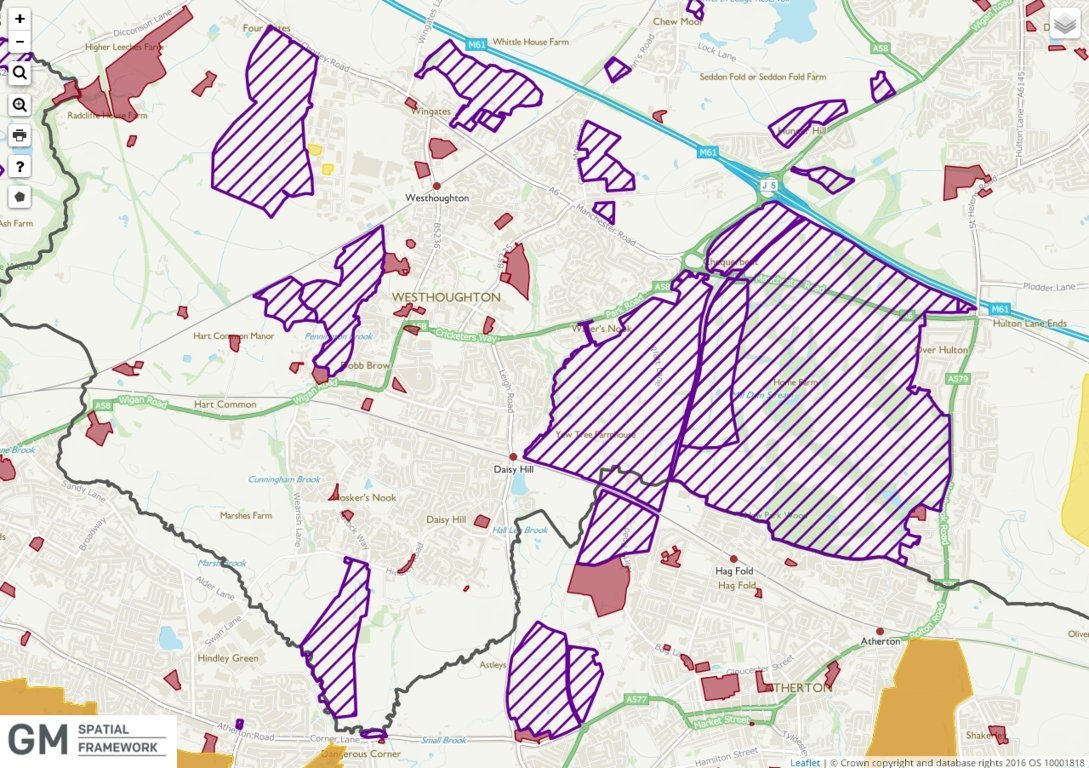 Lee Hall Planning Application & Appeal
Though outside of Bolton Council's Local Plan and Allocated Sites provision, a planning application was submitted for 300 dwellings on this area of Protected Open Land in 2015.
A potential development that could open up the whole area, putting considerable strain on infrastructure and services. The application met with strong opposition from local residents.
The application was unanimously refused that December, however, an appeal is pending and a Public Enquiry with the Planning Inspector now set for 25th April 2017 (postponed from 5 July) - application | appeal | enquiry…
Current activity: assessment of traffic impact of development following Bolton Council rebuttal of developer claims.
Note: GMSF has allocated Lee Hall/Hulton Park for 2,700 dwellings (up to 2035), with road linking Gibfield to Chequerbent roundabout.
Hulton Park Consultation (Peel Holdings)
Plans announced to develop 1000 acre Hulton Park Estate - mix of leisure facilities including golf course and hotel, with up to 1,200 homes on the site. Consultation event at Carnegie Hall took place 15th October, with formal planning application expected later in the year.
With the current Lee Hall 300-dwelling application at appeal, there is intent to build up to 1,700 houses (BN 7/9/16) at Lee Hall as per GMSF plan. Westhoughton once again appears to be bearing the brunt of development.
Roscoes Farm - Section 106 Agreement Signed
The contentious scheme to build 106 houses on land off Bolton Road can now go ahead. Narrowly passed by Bolton Council Planning Committee in August. There were a number of post-approval matters to conclude before any building work could take place. (Bolton News 7/5/16).
The land was an allocated site on the Bolton Council Local Plan (originally 178 dwellings) so, in spite of local objections, was unlikely not to given the go-ahead - with any appeal likely to favour the developer. Local issues raised concerned congestion, loss of open space and potential impact on a nearby nature reserve.
The Perseverance Mill (Armor Holdings Factory) site across the road - an allocated brownfield site for 104 dwellings - is yet to be developed.
Latest Planning News
For latest applications:
Weekly List (Search: Parish - Westhoughton Town Council).
Application submitted for 129 dwellings at Bowlands Hey (6/9/16) (97377/16).
Approved new Aldi supermarket (Bolton Road) can only proceed once the public carpark is relocated to Library Street.
Other News
Housing and Planning Bill (2016) received Royal Assent 12th May. Now law. Far-reaching Bill aims to boost house-building and speed up planning process. Key Points Summary (Planning Resource).
In a move aimed at stimulating building, Government could buy developers' unsold homes using new £2bn fund. Part of £5bn boost, aiming to provide 15,000 new homes on public land by 2020 £2b to buy up unsold properties (Guardian 6/10/16).
Related Links
Further information and reading related to main content.
Current Activity
Development sites up for planning approval or approved. Westhoughton Current Sites.
Planning Search (Bolton Council) - search by reference number, postcode, ward or single line of an address.
'My Bolton' - searchable 'My Maps'… navigate to desired area, select 'Planning' / 'Applications by year' / click pop-up 'ref' to view planning application.
Meetings
Westhoughton Town Council - info
Meetings take place fortnightly, Monday evenings at Town Hall. Planning matters usually discussed on a monthly basis.
Upcoming (Planning): 12 Dec (7:30pm)

Bolton Council Planning Committee - info
Thurs, 15 Dec (2-6pm) - Bowlands Hey
Lecture Theatre 1
Bolton Central Library
Minutes/Info of all Council Meetings can be found on the Meetings Calendar - look for Committee of interest, date and click on link for info, minutes and decisions.
GMSF Consultation - info
Thurs, 8 Dec (3-7:30pm)
Carnegie Hall (Library), Westhoughton
First chance to see and discuss plans for Greater Manchester Spatial Framework to 2035 with planners and council officers.
Tues, 13 Dec - Friends Meeting Room, Bolton; Thurs, 15 Dec - Bromley Cross Village.
Hulton Park Consultation
Fri, 9 Dec (3-8pm)
Carnegie Hall (Library), Westhoughton
See Peel Holdings' revised plans for development of 1000 acre estate for leisure and housing.
Also Sat, 10 Dec (9am-2pm) Over Hulton Conservative Club.